Sources suggest the first example of a personalized digital experience was Amazon's 'Customers who bought this also bought' feature, which launched in 1999. Since then, Amazon's strategy has spoken for itself; constantly upping the ante in personalization and systematically monopolizing the retail sector in the process (Amazon sales currently account for 49.1% of all online retail in the US).
If there were still any doubt as to the sheer pulling power of a personalized experience, research consistently proves that customers want and expect personalization when interacting with brands and service providers. 91% of customers are likelier to remain loyal to organizations that serve them with relevant offers; those that provide helpful, personalized messages see a 16% lift in commercial performance. Furthermore, improving the digital citizen experience has risen higher in government agendas, with 2 out of 3 public service leaders now rating "a personalized citizen experience as a top-three priority".
So, where do you start? As always, with a plan.
What a personalized experience (should) look like
Personalizing for the sake of personalizing is rarely a good strategy and it's important to ensure that every update enhances the digital experience (rather than the opposite). In fact, 65% of customers report that a single bad personalized experience is enough for them to swear off a brand (even if they really value its products or services). Humanising the customer journey is key to building a positive experience. Here are Squiz's five principles for delivering humanized personalization:
Be people-based. Traditional marketing relies on segments to broadly classify a person into a group or persona, but people-based marketing means getting to know your customers individually. A people-based digital service adds value, saves time and serves only the most relevant content.
Strive for data density. Gather as much relevant information about the customer as possible; whether requesting it directly, determining information based on behaviour or exploiting existing information from your CRM. (Remember: 57% of consumers are willing to share personal data in exchange for personalized offers.)
Use insights and analytics. Insights about behaviour and content relevance can be fed back into your customer profiles and used to target or improve the content experience.
Act in real-time. Customers expect to act, engage and achieve an outcome online 24 hours a day, 7 days a week. Automating processes is the key to delivering real-time experiences and anticipating future needs.
Drive connected experiences. The final puzzle piece is persisting data between sessions, meaning that the experience is consistent across multiple devices; for example, from starting a subscription renewal on a desktop to completing it on your mobile.
How to personalize – key points to consider
Like everything in digital, personalization is an on-going journey of improvement, rather than a race to the finish line. Personalization is scalable and should become more complex as the depth and breadth of your customer insights and reach deepen. This also means it should start out as fairly straight-forward and achievable, to begin with. To stay focused, here are three important points to remember:
Personalization should work for everyone
Personalization should work for all involved – not just your customers. There are three main user groups to consider, and your chosen digital experience platform (DXP) must be capable of catering to all of them:
Users (your customers) – want seamless and invisible experiences
Editors (your content contributors) – want a simple and powerful solution
Developers (your IT team) – want a system that is easy to maintain, fast to load (for users) and fast to code (for editors)
Make magic
One of the most common challenges of personalization is connecting channels and data sets. In order to create a seamless, 'invisible' personalized journey, your DXP must be able to leverage, share and act upon data from various sources, while your customer is interacting online. This approach will enable you to assess your customer needs more comprehensively and respond to them as an individual.
Walk before you run
Personalization is a process of continuously enhancing and deepening the complexity of the customer experience. Start by segmenting user groups and making sense of existing data sets, building customer profiles, analysing and listening to their behaviours, then responding to them.
Eventually, you can introduce additional data sets and start providing rich, context-based recommendations that add value to the customer personalization.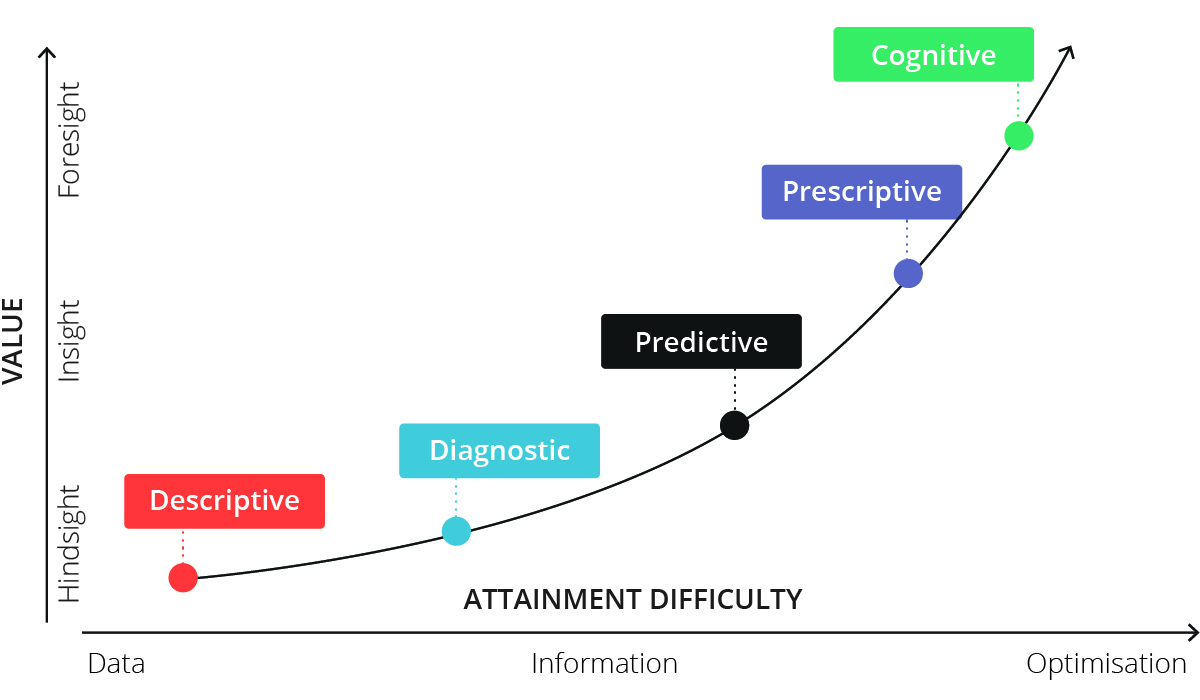 What you can do RIGHT NOW
Luckily for Squiz DXP customers, there are several simple yet powerful tools already built into the platform that can enable marketers to implement personalization at varying levels of complexity, from trigger-based to connected and insightful. Here's how…
Walk
Site search is an aspect of the website that many marketers overlook when considering opportunities for personalization – yet it's one of the most effective ways to gather insights about your customer needs. Funnelback Personalization: Curator is a simple yet powerful trigger-based personalization tool that doesn't require any code and can be used to quickly infer user context, enabling editors to segment users based on searches, including date range, country, containing words and matched regex (regular expression) – as well as a combination of these searches.
In a recent analysis of the ROI of its personalized site search, British Columbia Institute of Technology (BCIT) calculated that every site search user was worth $136. Through Funnelback's reporting tools, BCIT enhanced its search experience with promoted results, targeted banner ads and faceted search (categorised results) and saw the goal value of their search users increase by $5m in just 12 months.
Jog
Creating customer personas and then segmenting users based on their online behaviour is the next level of personalization and, while still fairly basic, can have a big impact on the user experience. Matrix Personalization Framework is a free tool, available in Squiz Marketplace that enables marketers to segment content and deliver basic website personalization instantly. The Matrix Personalization Framework stores personas and traits within a single browser session and can deliver personalization at both a container (part of the page) and whole page level.
Through a simple set of commands and container options, this allows marketers to personalize content based on parameters such as browsing history (new or returning visitor), location, industry, as well as more specific behavioural context.
Run
The ultimate goal should be to reach a level of personalization that is people-based, has high data density, uses analytics to optimise, and occurs in real-time and connects across all touchpoints. This means that the experience is seamless across multiple devices, from starting a subscription renewal on a desktop to completing it on your mobile.
Datastore is a cloud-based data storage platform. connecting the Matrix Personalization Framework into Datastore enables marketers to persist sessions between devices (for example, the ability to start an application on a desktop, then continue, uninterrupted, on a mobile device). Datastore can also provide real-time reporting, enabling marketers to enrich data sets and learn more about their customers over time – which is where personalization becomes a more humanized experience.
Bringing it all together
If your organization isn't currently personalizing the customer experience, you are not alone. In fact, of those that do claim to deliver personalization to customers, 68% are using simple, trigger-based methods; a far cry from the automated, cognitive approach necessary for person-based targeting. But whether you're at a walk, jog or run in your personalization journey, the important part is getting started.