Trusted locally

New features you might like
Discover features and enhancements that have been perfected for Matrix 6 users.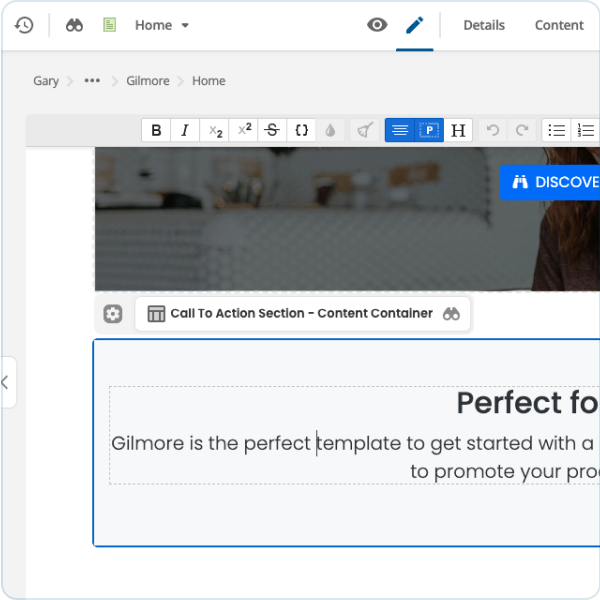 Faster editing experience
Intuitive UI improvements mean creating and editing content is faster and easier for every user, even new team members.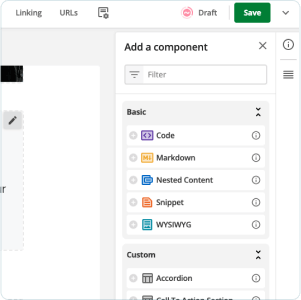 Component interface
It is now easier than ever to add components to a page with an improved component functionality that allows you to drag-and-drop components to the location you want.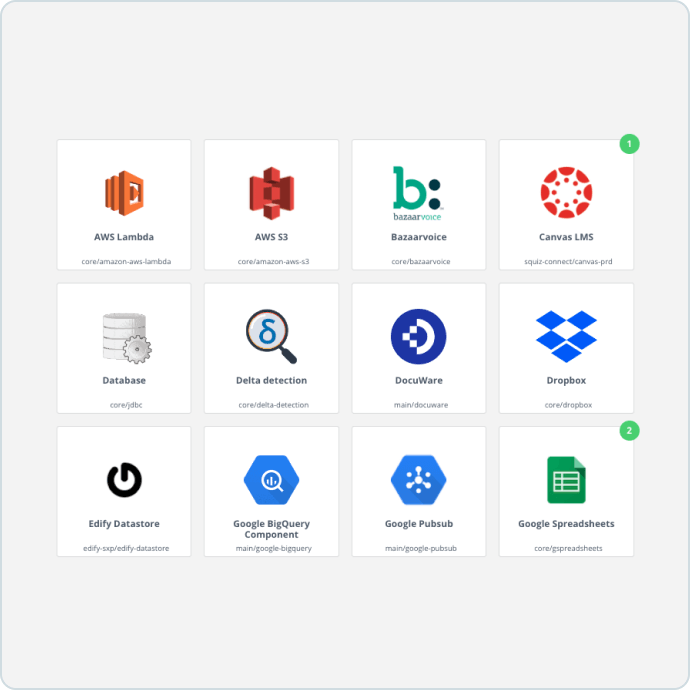 Flexible CMS built to handle complexity
New asset management API for easier and faster integration capabilities (through Squiz Connect) to create powerful integration solutions.
Our upgrade process
Upgrading to Matrix 6 couldn't be easier. Discover the key steps you need to follow, with the help of our Transformation team.
1

Plan

We work with you to determine the best time for you to upgrade and who needs to be involved.

2

Subscription

To get the most out of Squiz DXP (SaaS) we may need to transition you to the latest subscription agreement.

3

Upgrade

We do all the heavy lifting for you. Our team of experts will work in the background and seamlessly transfer your instance to Matrix 6 (SaaS).

4

DNS

Once the upgrade step is complete, all you need to do is test your new environment and finalise your DNS change.
Frequently asked questions
For a typical upgrade to Matrix 6, you will need someone from your team who is familiar with your websites and the Matrix system. This person will be required to conduct User Acceptance Testing (UAT) on your implementation within Matrix 6.
Prior to your upgrade to Matrix 6, our team will review your current implementation and determine if any changes are required prior to the upgrade. This will provide you with an early indication if any other skill set is required outside of UAT.
On average an upgrade to Matrix 6 may take a window of approximately 2 weeks (including a week for testing). There may also be prerequisite work required for the upgrade that may add to this time - this information will be made available ahead of the upgrade window to ensure you are able to plan your activities ahead of time.
Upgrading to Matrix 6 allows you to take advantage of a range of benefits including the following:
- An Intuitive, seamless, better-performing content authoring experience.
An intuitive user interface, and user experience. Improved performance, workflow, and preview with easy editing tools.
- Create content once and publish anywhere - regardless of platform or device.
Headless and hybrid publishing API. Set the rules, select the channel and publish.
- Build and deliver content, pages, and sites faster.
Build pages faster using drag-and-drop components with a "design once, reuse anywhere" approach. Easily update your design across all your components with just a few clicks.
Low-code tools mean non-technical teams can do more with less.
- Flexible and open CMS that's built to handle complexity.
Easily integrate with the rest of the Squiz DXP and other solutions in your tech stack.
- SaaS-ready with automatic, frictionless upgrades that ensure that you are always up-to-date.
Access to new features and capabilities through regular automatic updates. Only pay for what you use.
SaaS-ready, so you can enjoy the benefits of SaaS when you're good to go.
The Squiz upgrade team and your Account Manager will be in contact with you to schedule your Matrix 6 upgrade when available.
As part of this process you will be required to perform a UAT (User Acceptance Test), and undertake a Matrix 6 readiness program offered by Squiz to train you and your team on its features.
SaaS is our next-generation hosting approach that has evolved from Matrix Dedicated hosting. The main difference is the architecture the software is hosted on:
In SaaS, Matrix is deployed on AWS hosting infrastructure with your data remaining private and secure. The environment is built with auto-upgrades, and updates are continuously released to the customer's instance. Customers will no longer need to request upgrades to take place from Squiz as these will happen as soon as a new release is available.
Dedicated hosting (Squiz Cloud) is designed for customers who have specific requirements for things like encryption, PCI compliance and requires a manual upgrade.
The Squiz DXP (SaaS) is built for lean teams in complex, service-led organizations. It's different from other DXPs in the market as it allows you to bring the tools and systems you already love, unify them in one place, and drive connected experiences from a single platform.
Rip-and-replace is not required unless it's what you want. The Squiz DXP (SaaS) allows you to complete a total digital transformation, or simply level up with additional digital capabilities - in a way that works for you.
Key benefits of the SaaS-based Squiz DXP:
- Scale easily based on demand, with a considerable cost reduction compared to rigid on-premise solutions.
- Reduce vendor lock-in with the flexibility to add, change or remove components when your strategy evolves.
- Keep pace with the ever-changing tech advances through frictionless upgrades and an open ecosystem.
- Low-code tools for non-technical staff to adapt quickly.
- SaaS subscription means you only pay for what you need.
- The enhanced search functionality allows indexing of any content from any source
- Create content once and publish on different devices with headless capabilities.
- Integrations are easy with pre-built API connectors.
- Manage data silos with a store-and-serve solution that makes structured and unstructured data usable.
By choosing Squiz DXP (SaaS), you have:
- A DXP solution that fits easily into your existing digital ecosystem.
- Flexibility to add or swap third-party applications at any time.
- An experienced service partner who can help you navigate challenges and maximize your investment's long-term.
- Enterprise-grade security and performance SLAs.
- Peace of mind that your ecosystem is maintained by one partner.
- Online learning resources and 24/7 local support.
Ready to upgrade to Matrix 6 (SaaS)?
To unlock the full potential of Matrix 6 (SaaS), talk to our Transformation team today.