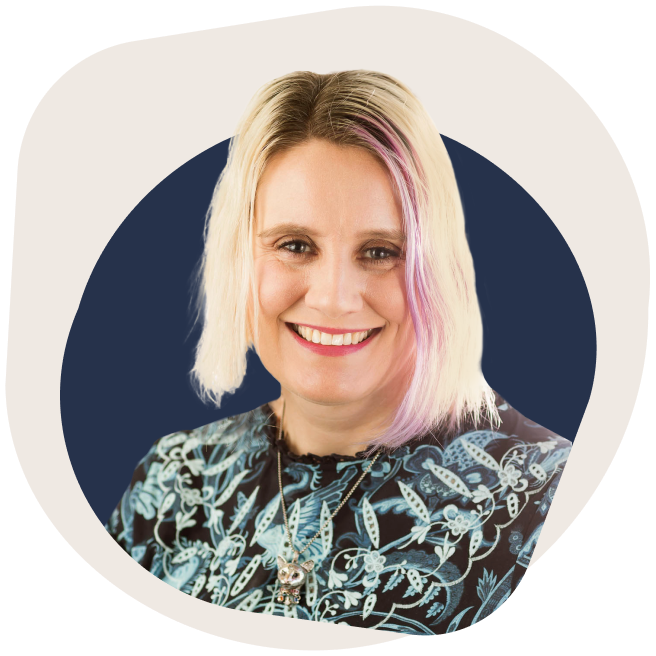 "Our passion is everything"
"We're so proud to have such a passionate and diverse bunch of people who will do anything to support each other. Great outcomes are delivered by strong teams and we've certainly built that at Squiz."
Helen Comerford
Chief People & Culture Officer

Our values
Get the freedom to act in the best interests of our people and customers. We always do what's right, not necessarily what's easy.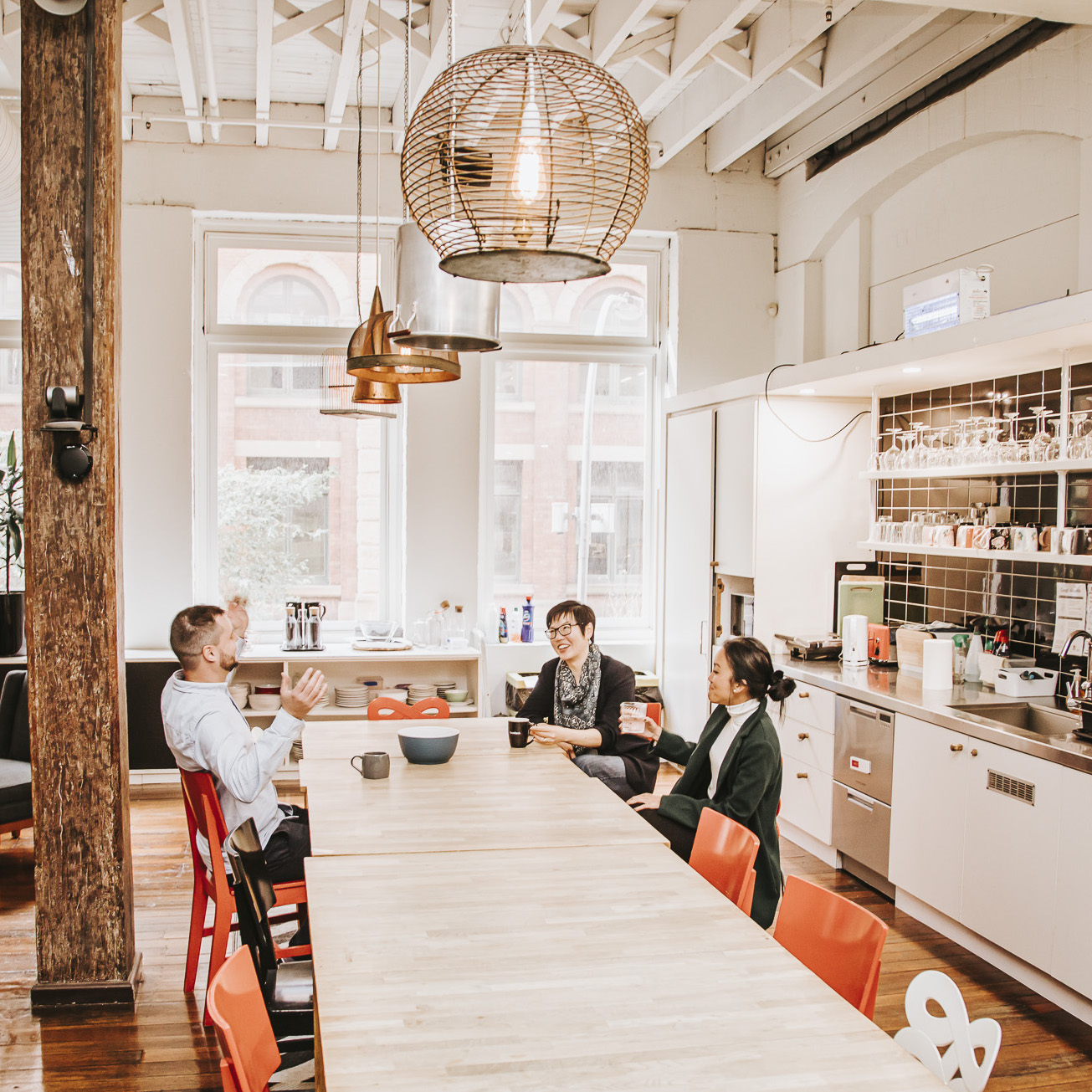 True to ourselves
We embrace individuality and bring our real selves to work. We stay forever curious, through open minds and diverse perspectives.
Got your back
We're in this together. We are empowered to make and act on decisions, with the support and respect of those around us.
Own it
We are proud of what we do and the impact it has. We own our work, knowing it will build a better future.
Winning together
Individually we shine, collectively we are brilliant. We grow together, learning and adapting, so we always deliver excellence.
Perks & Benefits
Take a look at some of the benefits you can expect when you join Squiz.
Flexibility first
We know the success of our people is dependent on them having a balanced life. So, we have a lived commitment to flexibility. We want you to be able to work in a way that drives productivity, efficiency and outcomes; along with connection and collaboration.
Paid parental leave
Raising a small human is arguably the hardest job in the world. Take the time you need away from your role at Squiz to navigate your new role at home, safe in the knowledge that we will support you during this time and offer company funded paid parental leave.
Continued improvement
We're a curious bunch and we encourage all our people to continue to grow and learn. So, no matter what stage of your career you're at, we'll provide opportunities for both internal and external learning with access to our e-Learning training platform, Squiz Academy.
Health & wellbeing
In order to do your best, you have to feel your best. We offer a Healthy Lifestyle Allowance to everyone annually, provide access to our 24/7 EAP service, supported by other health and wellbeing initiatives.
Celebrate & come together
We value the meaningful connections our people make at Squiz and we love to come together and celebrate. We schedule regular get-togethers - whether it's sharing a meal, movie nights, morning teas or gaming sessions, you'll have plenty of opportunities to get to know your teammates outside of the working environment.
Truly global
As a global business, it's important that we maintain connections with our colleagues around the world. Squiz offers you the chance to work and collaborate with teams in every region to deliver on clients' needs, and invites employees to explore new opportunities within the business in other countries.
Refer & earn
Know someone who would be a good fit for Squiz? Bring them on board and we'll say thanks through our global referral scheme, which is offered to all employees and rewarded upon the successful candidates commencement.
Our commitment
We are passionate about creating a positive experience for every candidate and employee alike.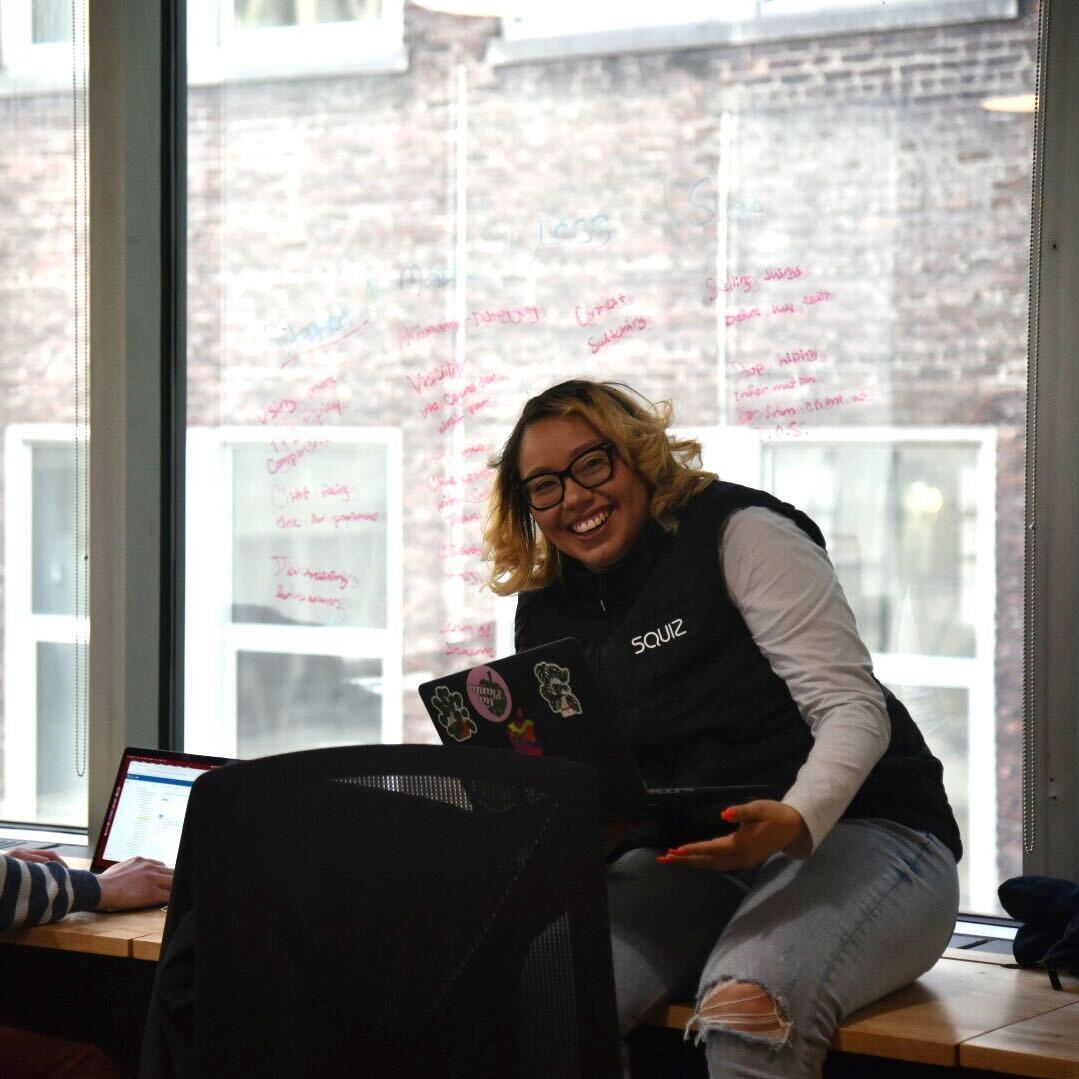 EEO statement
We are an Equal Opportunities Employer, fostering a diverse and inclusive work environment that is free of discrimination, harassment or bullying.
The Circle Back Initiative
We are committed to the standards set out by The Circle Back Initiative, ensuring that every candidate receives a response from our team at every step of the recruitment process.
What our employees are saying
Hear what our employees have to say about working at Squiz.
Flore Forge

"I worked for Squiz 6 years ago. Squiz has interesting projects, supportive management and great people culture. It has stayed true to my ideal workplace and that's why I am back!"

John Sisk

"The people I work with are fantastic, and really do have your back, it's such a great culture. Which is one of the main reasons I am still here."

Aneesa Adam

"It's a place of collaboration and hard work, but it is also a place of enjoyment that makes the 9-5 (or the flexible working hours, as that's a thing!) an incredibly positive experience."

Anna Zakens

"I get so much satisfaction here at Squiz, from seeing our clients happy to the group I created where we share photos of our dogs."

Jason Matthew

"Working with amazing people, coupled with opportunities to be challenged, and solving interesting problems is why I love working at Squiz."

Olmo Biancardi

"Squiz is such a flexible and international environment, full of talented super friendly people. Best of all, I had the opportunity to interview for the role directly from my home country, Italy!"

Ashton Martin

"Squiz has allowed me to be challenged, grow, and learn alongside an amazingly supportive team while giving me flexibility and autonomy in my role. The culture simply is better than string cheese!"

Mathew Fitzgerald

"Since 2017 I've worked remotely from 9 cities in 4 countries. I can't name another company that would have given me the same support and flexibility."

Jenny Archibald

"I've never worked somewhere with such a great culture, where everyone is so friendly and genuinely wants to help you succeed."

Rajoshi Chakravarty

"Everyone I've worked with has always been extremely fun, kind, talented, and more than ready to help. I'm grateful to be able to learn, explore, and build cool things every day here at Squiz."

Gioan Tran

"The team is by far the best thing since sliced bread. Squiz has given me the opportunity to tackle an array of different roles and fully supported my relocation to Europe."

Georgia Fenwick

"Squiz gives me the opportunity to develop my skills and try new things across the business. We can talk openly with executives and have a real impact on the company's decisions."
Frequently asked questions
Nine to five is outdated and doesn't work for us. As a global business, we embrace flexibility first, meaning we don't clock watch and understand that our teams & customers work across different time zones.
We are collaborative and agile. We have the systems and practices in place to ensure everyone, regardless of location, is connected and up to date.
We're Mac people and will offer training if you're a PC person.
We have a variety of our people who work remotely across the globe whilst for many, this may be a mixture of office and remote working.
The interview process varies depending on the role, but is usually 3-4 stages. You can expect to meet all the relevant people you will be working with, plus have the opportunity to show us what you do best!
Squiz is for everyone. If you're smart and good at what you do, come as you are - we'd love to know more about you.
Put simply, we hire great people and empower them to do great things. We know what matters and address the needs of today's workforce. So, we're not just paying lip service with our offers of flexibility, empowerment and support - these are all genuinely part of the package when you join the Squiz team.